Bampton and District Local History Society
Burnbanks project
The Bampton and District Local History Society Burnbanks project aims to compile a record of the Haweswater dam-builder's settlement at Burnbanks while the 'model village' is redeveloped in 2004-2005.
The social and physical character of Burnbanks will be investigated using oral testimony, old and new photographs, plans, newspapers and official minutes.
As well as archiving the found evidence, the project will produce an interpretive panel at the site, a local exhibition and web site.
Email us on "burnbanks at bampton-history.org.uk" with any information you have.
---
Events:
Thursday Dec 14, 2006, 7pm, Burnbanks Book Launch, Bluebell Bookshop, Penrith - "Cast Iron Community"

Mince pies and wine will be served. Price of book is £12.

Free copies will be distributed to households in Bampton, Helton and Rosgill. And everyone who helped with material for the book will also get a complimentary copy.

May 8, 2006, 11am, Burnbanks Opening Ceremony

The commorative plaque was unveiled by Rt Hon David Maclean MP.
There was a tour of the area and a party afterwards at Beckfoot.
---
Panto DVDs now available
'A Lad in Burnbanks' pantomime - a DVD of the performances is available for £5 from Bampton Village Store (post office).
Exhibition Panels now available
The exhibition panels produced for the project are available for download in PDF form (300-700kB in size).

Panels 1 and 2: Introduction; The Haweswater Scheme
Panels 3 and 4: A Bold Plan for Man and Machine; The Burnbanks Community
Panels 5 and 6: Manchester's Vision; He wanted for nothing... it was a proper modern village
Panels 7 and 8: New Life at Burnbanks; Did you know that...?
Panel 9: Acknowledgements


Interviews
2 November 2006: The oral history interview is now available for Arthur Cannon.

20 June 2006: Draft transcription of written interview of Mairghead MacColl-Sharp in letter dated 29 April 2004.
---
Project Grant Description
We have obtained a £16,511 grant from the Local Heritage Initiative. The LHI fund is administered by the Countryside Agency - our grant comes from the Heritage Lottery Fund.

Dam - builders - The model settlement at Burnbanks, Cumbria

A site and oral record of the Burnbanks 'navvy' settlement constructed by Manchester Corporation for the workers building Haweswater Dam and reservoir.

The Burnbanks 'navvy' settlement was built by Manchester Corporation in the 1930's to house the workers and foremen constructing the Haweswater Dam and reservoir.

At Burnbanks, 66 well-appointed dwellings and hostels were provided, as well as a mission, recreation hall, canteen, dispensary, shop, tennis courts and allotments. In size, amenities and character, Burnbanks was effectively a 'model settlement', set down in the sparsely populated Lakeland parish of Bampton. It became an important, distinctive part of local heritage that is now being lost through demolition and redevelopment.

The group aims to compile a record of what still survives of the dam-builder's settlement at Burnbanks through photographs of the site and oral testimony. They intend to recreate the original character of Burnbanks through local and regional collections of photographs, plans, newspapers and official minutes and will illustrate the physical and social character of Burnbanks through an interpretative panel at the site, a local exhibition and the local history's web-site.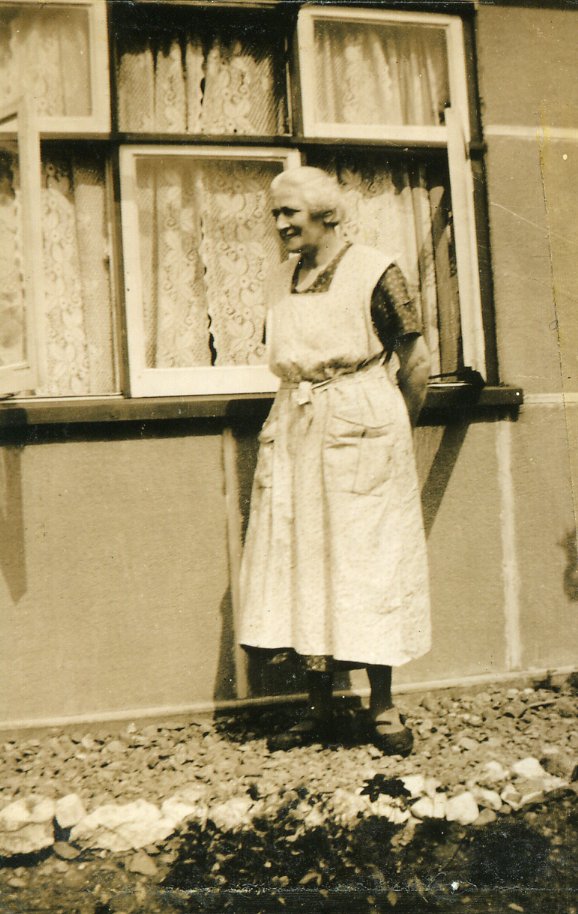 What is the Burnbanks project about?
A model village was built at Burnbanks in the 1920s to house Manchester Corporation workers constructing the Haweswater Reservoir and Dam. In the 1930s, 315 adults and their families lived there. After the Second World War, some houses were taken down and numbers dwindled. Today, Burnbanks has few occupants and there are plans to demolish and rebuild the surviving bungalows. The Bampton Local History Society has been awarded a Local Heritage Initiative Grant by the Countryside Agency to study the history of Burnbanks from 1920 to the present day. Completion date for the project is December 2005 - now extended to May 2006.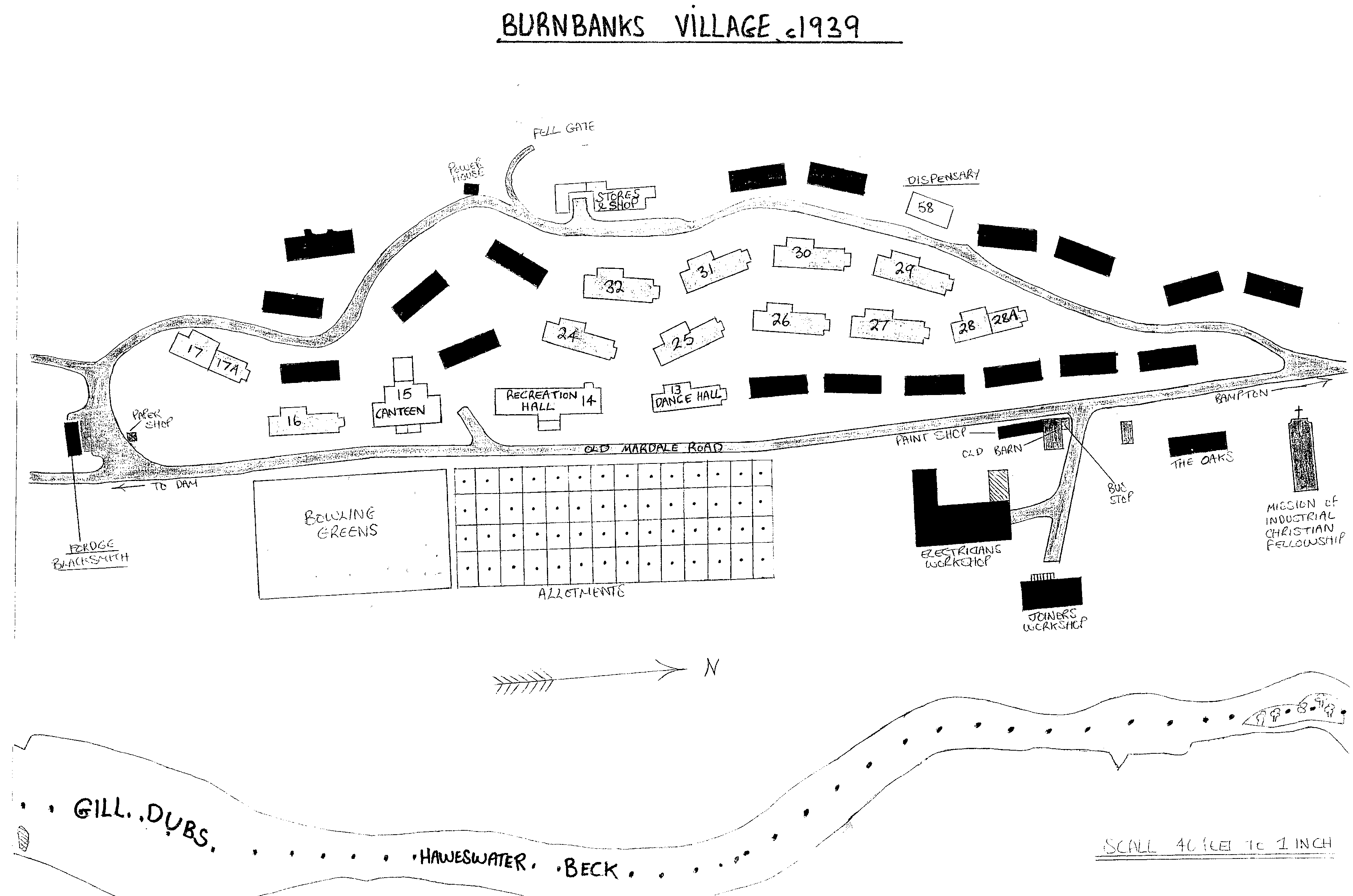 What are we doing?
The aim of the project is to collect information about life at Burnbanks and to interview people who lived, worked or visited the village. We intend to do this in various ways -
researching in archives
studying local newspapers
collecting and conserving existing photos and records
photographing and measuring the existing site
recording people's memories
We would like to hear from you!
Please contact us:
for more information
if you have items (photos, letters, press cuttings) that could be useful
if you have memories of Burnbanks old or new to share
if you can help - researching, interviewing, transcribing or summarising recordings, photographing, and much more!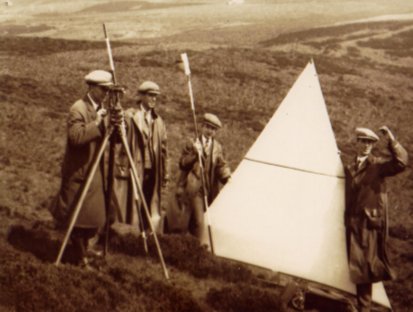 Burnbanks book project:
The project has recently been extended to December 2006 and our Local Heritage Initiative grant increased by a further £8000. This will enable us to prepare a book on Burnbanks, based on our interviews with people who lived there. More...
Contacts:
Pat Garside, Bryham House, Low Knipe, Bampton, CA10 2PU, "burnbanks at bampton-history.org.uk"
Chair: Bob Dickman, Walmgate, Bampton. "bobdickman who is at btinternet.com"
Treasurer: Stuart Jones
Web site: "web at bampton-history.org.uk"